SEO FOR SMALL BUSINESS
In our previous post, we were able to establish the relevance of digital technology and internet service in today's world. In this article, we will be talking about SEO for small businesses.
Search engine optimization is no doubt one of the tools of digital technology that you as a business person can use to grow your business.
Regardless of how big or small your business is, one thing you need is customers. And with the aid of SEO, your business can grow from small to big and perhaps the best.
HOW SEO FOR SMALL BUSINESSES WORKS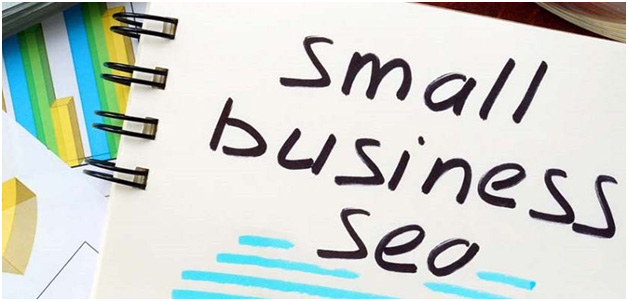 Gone are the days where people use catalogs and phonebooks. The world is evolving, what people use now is the search engine to find what they are looking for.
To grow your small business, you must first have an active website that reflects what your business is about.
With this, it becomes necessary that your business website appears in search engine results.
The SEO enables your small business website to appear at the top of relevant searches on a search engine, generating traffic to your website.
For SEO for small business, follow these steps:
Step 1 depending on the type of business you run, one key thing you must consider is the keywords that matter to your business.
For example, I run a women's clothing business, the keywords I should look out for and run a campaign with are; fashion, party dresses, summer dresses, women's clothes, sexy dresses, and so many others.
Step 2 are the details on your website clear enough for visitors? For example, your website design, contact info, and availability of a respondent when customers pull a call through.
Step 3 takes more than just knowing the right keyword for your business and boosting traffic on your website. Knowing what your visitors want determines if you can turn them into customers or they remain mere visitors.
Following these steps and knowing the right keyword for your campaign, helps you focus on the exact people you want to visit your website.
Achieving a good campaign and boosting the traffic on your website requires extra work as it does not just happen overnight.
But while looking for an agency to optimize the SEO for small businesses, be careful of those agencies full of promises.
GUARANTEED SEO FOR SMALL BUSINESS
Guaranteed SEO for small businesses cannot be 100% reliable. Why is that? Because SEO specialists do not control search engine rankings.
It is not feasible for an SEO specialist to get your company's website to be among the first 10 search engine results on google in just a few weeks.
This is because the ranking algorithm for google changes over time and nobody is quite sure how the sites do their ranking.
In essence, the SEO rank for your website does not just happen overnight. It requires extra effort put together, bearing in mind the aforementioned steps. So as to boost the traffic on your website and grow your customers.
Therefore, you should run away from shady SEO specialists who promise you at first instance to get your website among the top-ranked. You may end up disappointed and discouraged to want to trust another SEO specialist.
To Get a reliable specialist for SEO for small business, their years of experience talks much about their level of professionalism. As well as their level of knowledge and education.
And i800 is your sure plug for SEO for small businesses.
HERE'S THE BEST SEO SPECIALIST NEAR YOU
There is a lot of SEO for small business specialists around you. But to make sure that your website is not at risk, it is best you know the most reliable SEO specialists to work with.
i800 provides SEO for small business services of all kinds, including marketing and IT trainings. We are an IT department with digital technology and internet services skills to efficiently boost your business profitability and enhance your business operations. Call for an overhead saving deal (678) 462 3059.
For keywords of SEO small business visit this page to find out most searched and relevant keywords for your business take a look at Google Adwords.