MUSIC TECHNOLOGY
Just as the world is evolving and technology advancing every day, so is music technology taking different shapes every second. From the handcrafted flutes made out of sticks and bones to sophisticated devices like electric guitars, keyboards, equalizers, and other techniques for producing music.
One can only say that music is dynamic and, in its dynamism lies the aesthetics of life.
In this article:
What is music technology? A brief history, activities, and SEO for musicians.
WHAT IS MUSIC TECHNOLOGY
Well, I personally will put it that, music technology is the study of music and making of everything music. To simply put, it is a study concerned with the creative use of technology to make new sounds, record songs, edit music, analyze it or perform music.
It is basically the focus of those who want to become a producer, an engineer, or a composer as the case may be.
A BRIEF HISTORY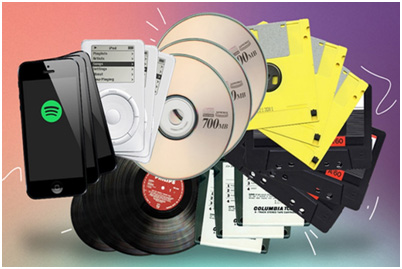 The archives of history about music technology, states that Thomas Edison in 1877 invented the phonograph used to record and play back the human voice using a wax cylinder. In 1888 Emile Berliner created the gramophone that replaced the cylinder with a disc. After this invention, Alexander Graham Bell introduced the microphone for telephone usage but Edison's carbon button microphone invented in 1877 became the basis for recording microphones. And Nathaniel Baldwin created the first headphones used by phone operators.
These were the first inventions that paved way for music technology and since then we've had inventions like;
Invention of vinyl records for pre-recorded radio rotating at 33 1/3 rpm in 1928.
The magnetic tape used on a reel-to-reel Magnetophonon tape recorder in 1935.
The long-play vinyl record (LP) used in 12 (33 1/3 rpm) and 7 (78 rpm) inch sizes for record players, turntables, and jukeboxes in 1948.
Cassette tapes for cassette players and, later, the popular Walkman in 1964.
8-track tape cartridges for 8-track players in 1966.
The compact disc (CD), played in CD players and computers, bridged analog and digital by capturing analog sound with converted digital data in 1982.
Other devices are; speakers, amplifiers, stereo sound, samplers, auto-tune, multitrack recording, digital software, Mp3 players/iPod, digital streaming software, loop pedals, smartphones, musical instrument digital interface as known as MIDI for short.




Images of synthesizer, multitracker, stereo, equalizer
As well as the internet and social media for marketing, advertising and generating a fan base.
ACTIVITIES OF MUSIC TECHNOLOGY
Sound is prominent in music technology as it defines a part of the music. There are basics in producing sound in music. It comprises the arrangement, capturing, and use of professional audio devices to produce good sound.
This activity includes Sequencing, multitrack recording, and live-sound production.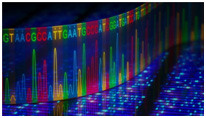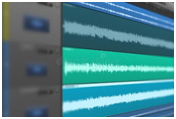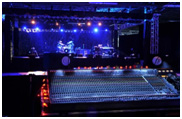 Sequencing Multitracking live-sound production
With sequencing, sounds are organized along a timeline and played back by a machine or a computer device, while multitracking involves recording different audio channels on separate tracks and live-sound production is the use of audio devices like the microphone and speakers to broadcast music.
Today in the music industry, one of the activities that gain an artist a wider fan base and generates revenue for the artist is the live-sound production. This music technology and craft allow an artist to go on tour and play live shows.
This is why most people find it interesting and engaging to become a sound engineer.
Aside from the aforementioned, music technology has benefited from digital technology. In the aspect of social media and use of websites to remain relevant, meet up the needs and demands of fans.
This brings us to the next sub-heading;
SEO FOR MUSICIANS
It is not enough to produce sounds and the only people exposed to it are those within your locality.
Your sound reaching out to people of different colors, backgrounds and races is a clear indication that you are meeting up to the demands of people and going in line with trends.
For music technology, search engine optimization is one way of selling not just your art but yourself as a brand and sustaining a level of relevance.
How then do you gain a wider fan base?
First thing first, make sure you have an effective website. When developing your website, make sure that you choose a great domain name. This is your web address and will determine how search engines and your fans will find you.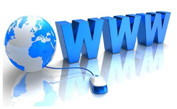 After setting up your website, ensure that it is filled with great contents that best defines the people you want to reach out to through search engines. for example, a well written bio, your images, videos, the shows and events you have performed and possibly sound tracks.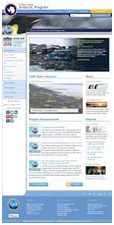 Create an account for your site on google search console. This will enable you get a knowledge panel in google search engine results pages. The knowledge panel contains fact about you so you should be careful when filling in your details.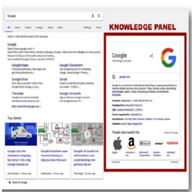 To enable search engine reward you with more visibility, link your socials – Facebook, Instagram, twitter and YouTube accounts to your website. This will enable search engine figure that you are active by creating an online presence to engage your fans.
For your style of music and brand, know your target keyword. This is the basics of every SEO work you are going to do on your website so, knowing the right keywords to use for your page is important.
Backlinks improves the ranking of your site. You create backlink by making guest posts on popular music websites. This enables you get references and mentions from these sites and improves your rankings beyond your limited network.
Digital technology robs off on music technology. Search engine optimization is one of the ways to remain relevant as a musician and keep your content buzzing with the latest developments.
CONCLUSIVELY
I would say that this is a herculean task that requires consistency, but hiring a good SEO marketing agency can be relieving.
To partake in this era of music technology, have i800 carter for your music business and SEO for all related needs of the music.