WHAT DOES THE IT DEPARTMENT ACTUALLY DO FOR YOU?
IT DEPARTMENT BEST PRACTICES is not a common attribute of many but i800 pride in prioritizing both your technology performance now and always.
Do you know that; beyond fixing your computer, the IT department is an essential unit that contributes to the growth of your company?
This post is designed to open your eyes to the reality of what an IT department can do for you as an individual and as a group.
Information technology is changing the definition of life, making it more expedient to communicate and access information in large and small businesses. And without the active participation of the IT department functioning in your small, local and international business, you will not just be left out of the drill but your company will experience slow or no growth at all.
If you are confused about what information technology (IT department) is or all you think about the IT Department is the installation of new software or fixing computer-related problems then, you may not be completely wrong but it doesn't just stop at that. With most of their work done behind the scene, the IT department forms an integral part of your company and its success story.
Let's see how…  
MOVING ON: HERE IS AN OVERVIEW OF THE IT DEPARTMENT AND ITS RESPONSIBILITIES
Efficiency is key when running a large or small business and through Routine task automation, the IT department uses network and operating systems to enable employees to communicate, collaborate and enhance routine tasks. This process speedily boosts the efficiency of your business.
It is important to note that, though it is the responsibility of the It department to enhance and facilitate the flow of information, they do not determine the policy for what information is right.
For better understanding, these are the three major functions of the IT department:
Governance does not entail that the IT department determines the rules and policies of your company but when it comes to using the company's technology they enact the rules and set principles on how you and your team can use it and what it can be used for.
As the name implies, this involves the hardware, circuits, networks, and every other equipment needed for the structuring and functioning of the IT department in your company.
This is basically the general task of the IT department. Here, the IT department creates, maintains operational applications, develops, secures, and stores electronic data that concerns the organization.
IT NETWORK RESPONSIBILITIES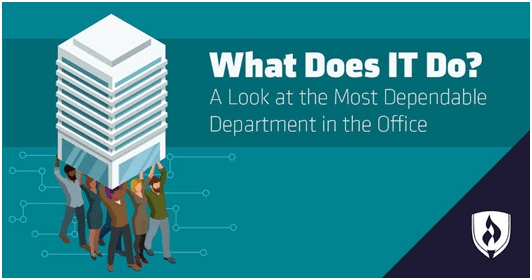 The IT department is charged with the primary responsibility of establishing, managing, and maintaining information technology and all that concerns your business's systems and services. Including handling all technical issues that arise.
The IT department evaluates and installs the proper hardware and software necessary to keep the company's network functioning properly. With a workable budget, this is made possible as the proper devices and networks are used to ensure that they serve the needs of the company.
The IT department gives guidelines on how you and your team can use technology and what you can use it for. The IT department will not function properly without the availability of the necessary infrastructures like the hardware components, network, and electrical circuits.
The most visible task is the functionality of this equipment. The IT department will create, develop, secure, and store electronic data relating to your company, as well as installation of software and implanting data management.
It is the responsibility of the IT department to ensure that the goal of your business is well projected through information technology. As information is key, it secures the public perception of your business by determining the kind of review that comes in on a daily basis.
Find out more:
IMPORTANCE OF AN IT DEPARTMENT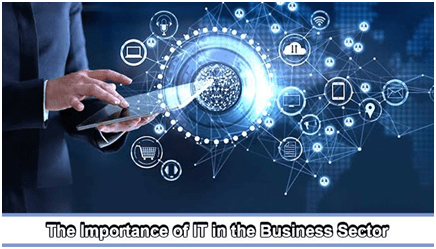 At this stage, you should be well informed that the IT department handles all of the technology that your business uses. And as technology is advancing, you wouldn't want your business to be left out, which is why you must understand the importance of information technology.
Network Contingency Management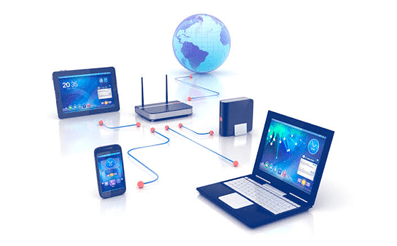 Contingencies are unforeseen and with a network, this is something that can occur at any time. To prevent your business contacts from losing faith and trust in your company's ability to provide them with what they need when your network goes down, the IT department ensures that there is a mapped-out crisis plan. This plan enables the network to go back up should the system go down.
When proper maintenance and planning is formed on the basis of a good relationship with experts, employees are likely to perform their duties more efficiently.
Web and Application Development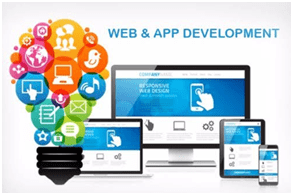 In large-scale businesses including some small businesses, one of the things that keep them at the top of the customer's list is the availability of an effective website and an efficient application system. This enables customers to place demands, keeps them in the know about new products/services of your business, gives reviews and receives responses.
As such, no other department handles this other than the IT department. The codes and setups required to create your business website and application is the sole responsibility of the IT department, working in line with other departments for the designs and relevant information.
Communication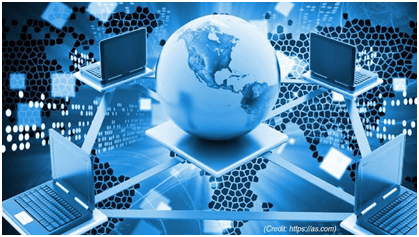 The IT department enhances communication between employees and the public internally and externally.
The department is responsible for ensuring that point-to-point phone calls, conference calls, video and web meetings, email systems and secure servers remain operational at all times and in good shape.
Technical support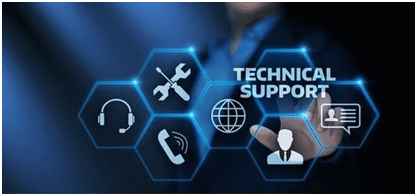 The IT department ensures that your business computers and machines are working fine as they should. This requires constant look-up for contingencies. The IT department provides support for installing new software, hardware, and troubleshooting problems.
For more information, see Computer Technical Support
OUTSOURCING AN IT DEPARTMENT BEST PRACTICES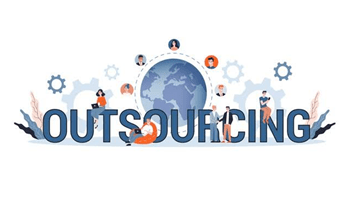 Save yourself the stress of training your employees to perform the duties of an IT practitioner. Aside from professionalism, outsourcing technical support will enable you to save cost, time and increase efficiency.
How is this possible?
Trying to use your already employed staff to do the job of an IT department will slow down the productivity of your business and will require a lot of time to get things going.
By this, you will begin to see the need to employ more workers. So, why not save yourself the stress and cost by outsourcing technical support?
Acquiring an IT department that knows what they are doing goes a long way to ensure that your business is provided with the best equipment and devices suitable for your kind of business.
AN IT DEPARTMENT BEST PRACTICES FOR YOUR BUSINESS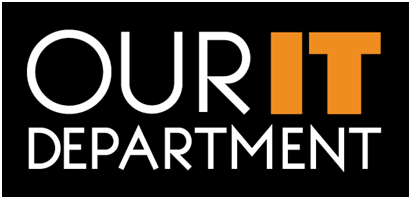 Technology is no doubt the driving force for every business, as such, the importance of an IT department to your business cannot be overemphasized.
Therefore, you should consider adding an IT department to your business regardless of whether it's a small business or a large one.
And we at i800services are out to give you the best of services. Because of the growth of your business, its efficiency in productivity, communication, storing, and receiving information is our priority.
We do not just serve as an IT department to businesses but we provide training to empower non-techie people or retrain professionals in needed IT fields such as:
Database Administration
Incident Management
Web Design
Oracle Fusion SCM Cloud
Microsoft Azure SQL
Networking
Cyber Security
Technical Support
ITIL Process
Search Engine Optimization